State CS Visa Debit Cards
Your State CS Checking account comes with a convenient Visa Debit Card, which can be used anywhere that Visa is accepted worldwide. Add your State CS debit card to your Apply Pay, Google Pay or Samsung Pay mobile wallet for quick, secure payments on the go.
Complete Card Control and Enhanced Security
Take advantage of unprecedented, real-time control over your debit card through your smartphone or tablet.
The State CS CardNav app adds another level of security to your cards by letting you decide how and when they can be used, and alerting you when any types of transactions you specify take place. You can even use our CardNav app to:
Control where, when and how your cards are used
Turn cards on and off instantly from the app
Limit spending amounts to reach budget goals
Restrict types of purchases made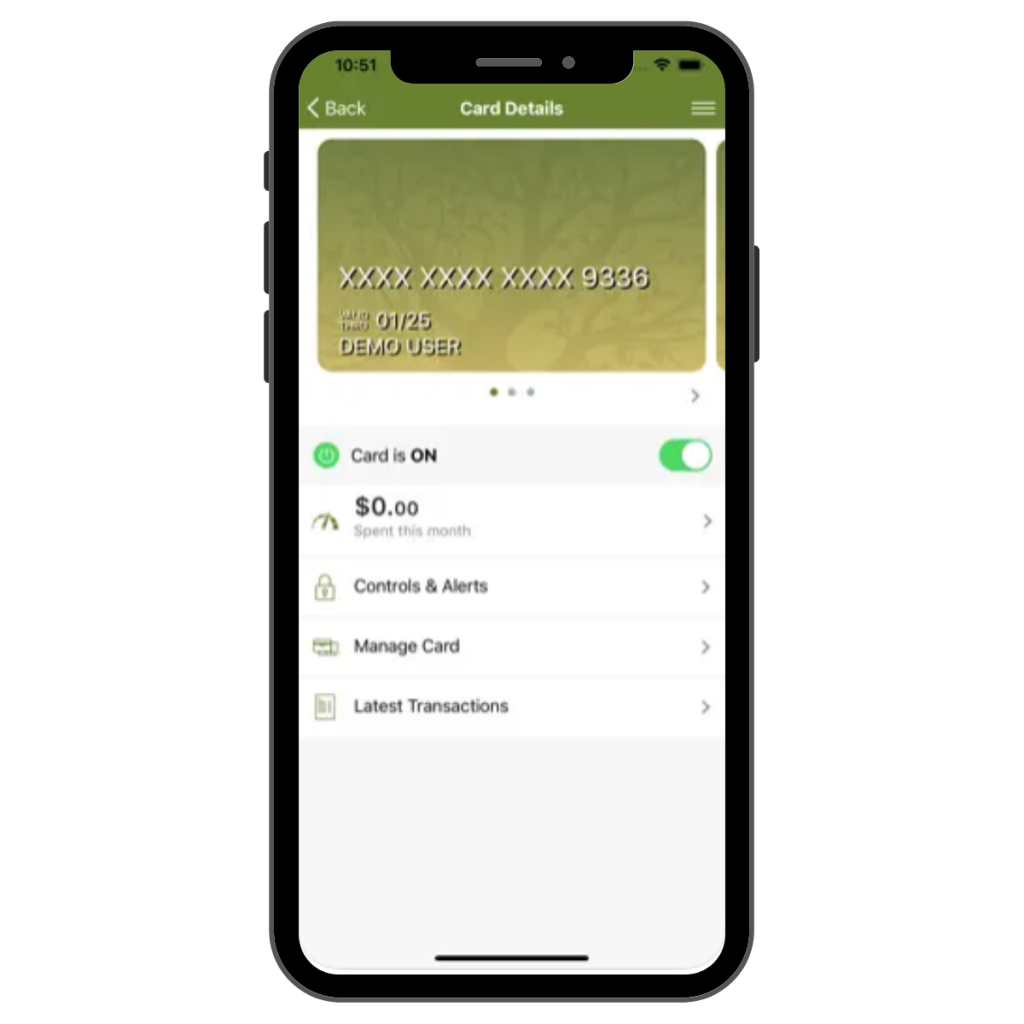 Download the State CS CardNav app, and gain a new level of security and control over your money today.
Report a Lost or Stolen Debit Card
Please contact us during regular business hours. After hours, call 1-888-241-2510.
Nationwide ATM Network
State CS is a member of the CO-OP and Sharenet ATM networks, allowing you to use your debit card at more than 34,000 ATMs worldwide! Simply access your money at any ATM displaying the CO-OP or Sharenet logo. The first four monthly withdrawals made using a CO-OP or Sharenet ATM are fee-free!
Locate an ATM near you!
CO-OP ATM locator tools include:
For Sharenet ATM's and resources, visit www.sharenetatm.com/about-sharenet/atm-locator/ .